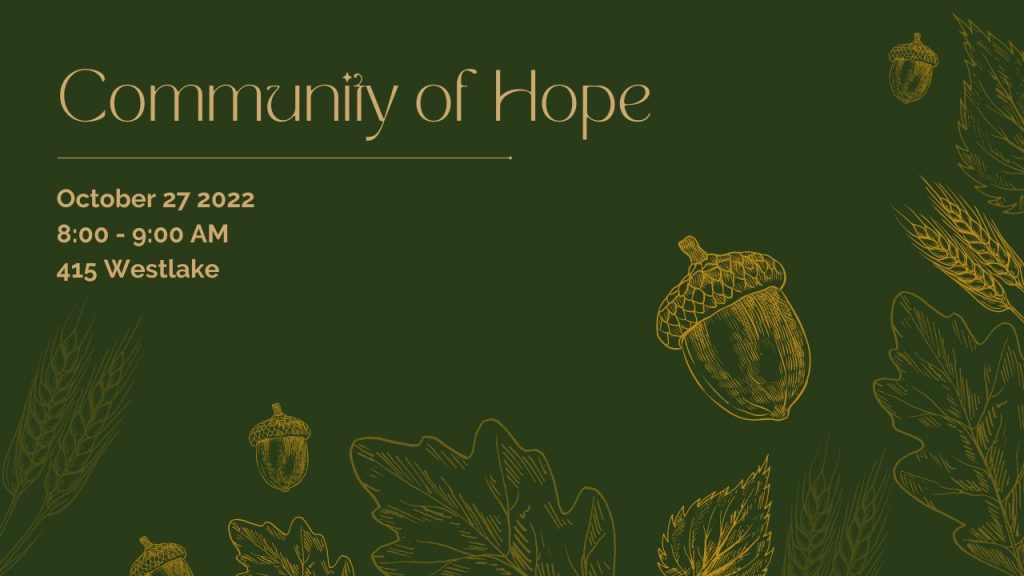 Join us for our 2022 ICS     Community of Hope Celebration     on Thursday, October 27!
On Thursday, October 27th, Immanuel Community Services (ICS) welcomes back our annual Community of Hope event, celebrating the vital work of providing basic human needs to people suffering from homelessness and hunger. You will meet some of the people we serve, hear their stories and find out how you can plant a seed of hope in the lives of our neighbors experiencing hunger and homelessness. This year, we will be gathering both in-person and online!
Do you have friends or family who are passionate about solving the problems of hunger and homelessness? Consider becoming a Table Host and invite others to learn more about the important work ICS does. Email admin@icsseattle.org for more information.
Donations are accepted at any time!!
Interested in Sponsoring?
This year we are offering 6 sponsorship levels - 6 different ways to connect with our audience:
MIGHTY OAK—$10,000 
Growing Tree—$5,000  
Sapling—$2,500 
Seedling—$1,000
Sprout—$500 
Acorn—$250 
Past sponsors have included: Amazon, Umpqua Bank, Seattle Cancer Care Alliance, and Vulcan.