GiveBIG 2015 for Immanuel Community Services on Tuesday, May 5th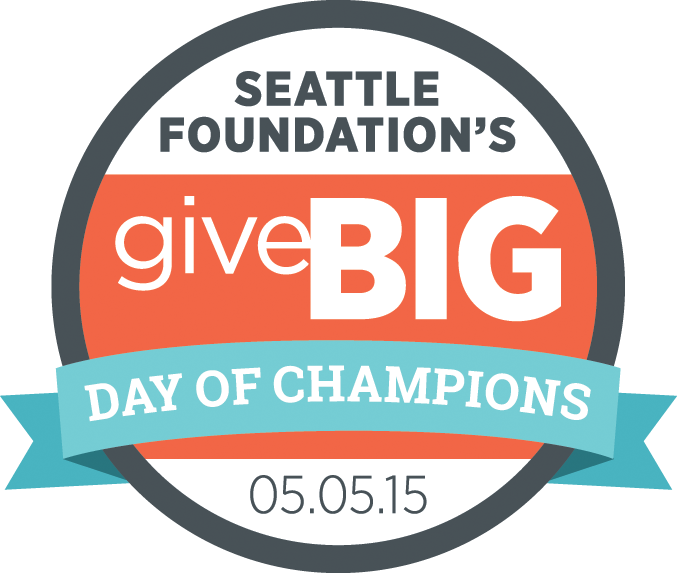 We need your HELP!
Franklin lost his job and his family is hungry.
Angela is homeless and has no place to shower.
Gary wants to get off the street and quit his drug habit.
Immanuel Community Services (ICS) is hard at work helping folks like Franklin, Angela and Gary. Our services provide food, shelter and hygiene to hundreds of folks each month who have heart-breaking stories and are struggling to keep going. We depend on the kindness of those like YOU ... who are compassionate and caring ... in order to carry out our work.
On Tuesday May 5th, please be as GENEROUS as you can and make a gift to ICS. Your dollars will be leveraged by the many local businesses who contributed to the GiveBIG campaign. Thank you in advance for your kind support.
The Seattle Foundation will distribute the stretch pool (about $500,000) on a proportional basis. So if we can raise 3% of all the money raised that day, we'll get 3% of the stretch pool ($15,000). For any questions, please visit the GiveBIG FAQ page.
Plan on rallying your friends and supporting your favorite charity ... IMMANUEL COMMUNITY SERVICES as part of our community's biggest day of giving of the year. Then click on the DONATE NOW button on our profile page to make a donation May 5th!
- The ICS Board of Directors, staff, volunteers and clients.
Our mission is to alleviate the effects of poverty, hunger, homelessness, and addiction by providing community-based social services to those in need.
Volunteer for ICS
Thanks to the good work of Will and Colin, 16-year-old twins, the homeless men and women using our Hygiene Center got a treat on Good Friday! The boys volunteered to make 40 sack lunches for ICS to distribute in the Hygiene Center. We've made it easier than ever for you to sign up and volunteer for ICS.
Go to the Get Involved page and see how it works!
One Night Count Results
On the evening of January 22, hundreds of volunteers searched the streets, parks, and parked cars in an effort to count the number of homeless men, women and children without shelter. Sadly, they counted 3,772 individuals. That is a 21% increase over last year.
Please help us meet the basic needs of those who are homeless by making a gift today! Every dollar will help us provide hygiene, food and shelter! And make sure you contact the Mayor and members of Seattle City Council or King County Council and tell them this is unacceptable.