Meet Victor De Los Santos, our new ICS Executive Director!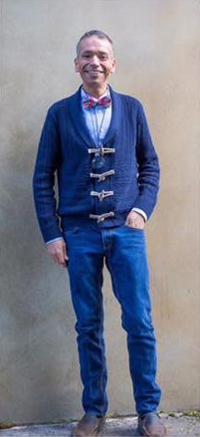 The Immanuel Community Services Board of Directors is pleased to announce that we have a new Executive Director!
Victor De Los Santos comes to us most recently through our partners in ministry at Recovery Café. His background aligns closely with the mission and needs of ICS, from fundraising and events management at Lifelong AIDS Alliance and Central Washington University, to program management at Ecumenical Ministries of Oregon and the YMCAs of East Palo Alto and Renton WA, to working with people in addiction recovery as a Recovery Coach and has a certificate in Chemical Dependency from Seattle College.
Victor believes that leadership means having the ability to be present for others and providing a platform for people to find their voice within and realize their full potential. Throughout Victor's more than twenty years of professional leadership experience and over 2,500 hours of volunteer work, Victor has demonstrated the ability to go the extra mile. His dedication to positive community development has focused on daily leadership while incorporating a belief that one accomplishes nothing without heart and effort. Being involved in a faith community allows Victor to come together with like-minded, compassionate community members who believe that every human existence is created in the image of God and is to be valued and celebrated. Victor is also working on his Masters of Nonprofit Leadership at Seattle University.
Welcome Victor!
Come meet our new Executive Director!
When: December 11th, Noon - 1pm
Light refreshments will be served
Where: Immanuel Fellowship Hall
1215 Thomas Street
Seattle, WA 98119
Our mission is to alleviate the effects of poverty, hunger, homelessness, and addiction by providing community-based social services to those in need.