Our mission is to alleviate the effects of poverty, hunger, homelessness and addiction by providing community-based social services to those in need.
FOOD for those who are Hungry HYGIENE for those who are Homeless RECOVERY for those who are Addicted.
Thank you to everyone who joined us at Dine Out for ICS on August 30th!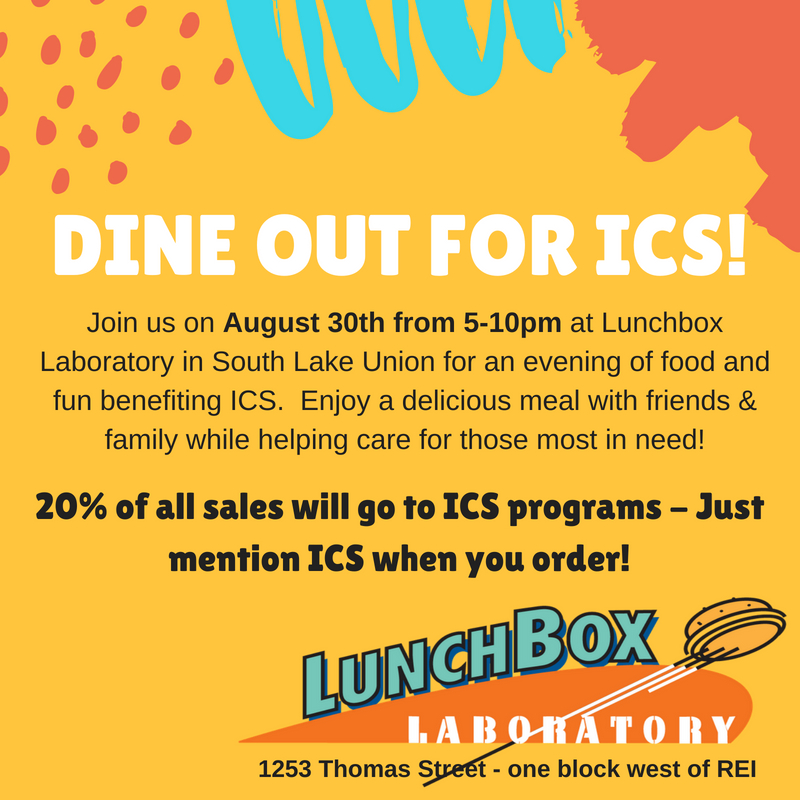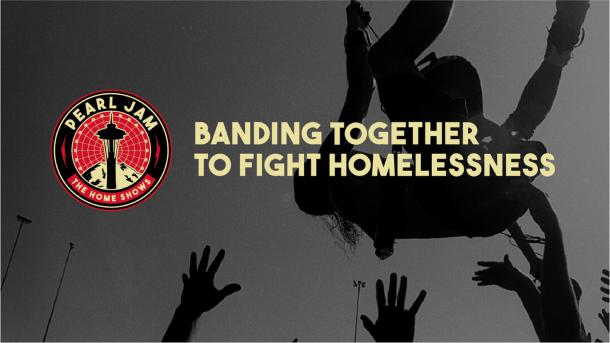 Pearl Jam Day of Volunteering
We had a group of about 15 wonderful volunteers come in on Thursday, August 9th for the Pearl Jam Home Shows Day of Caring. We are so lucky that these folks spent the day helping out around Immanuel Community Services. We cooked a delicious meal for our hygiene center guests (including french toasts, eggs, potatoes and baked goods, yum!). We then did a much needed deep clean of our kitchen, which is regularly used by upwards of twenty people. We also sorted and organized our clothing donations. Now, we can effectively hand out clothing to individuals in need. We are so excited by all of the work that was done and we had a blast while doing it.
A big THANK YOU to our volunteers! Hope to see you again soon.
Thank you for joining us at the South Lake Union Block Party!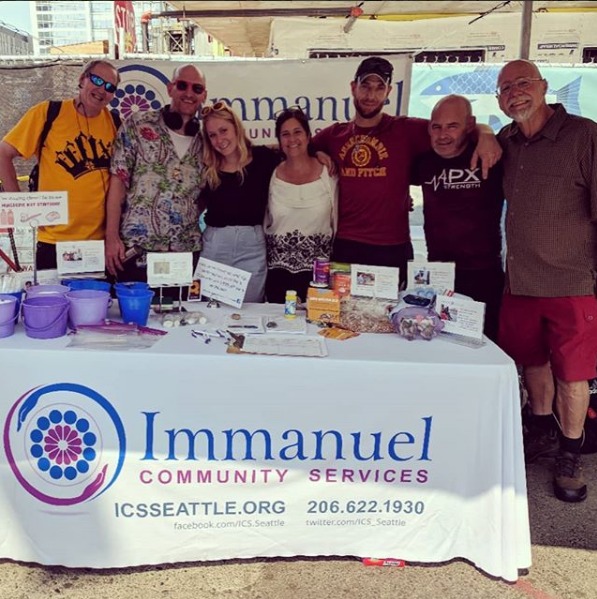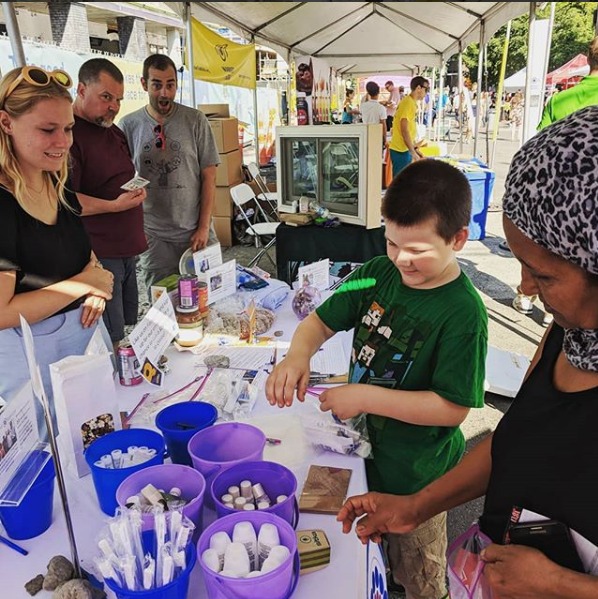 Hygiene Kits!
What a wonderful day at the South Lake Union Block Party! Guests stopped by our booth and made hygiene kits for our folks who use the hygiene center! The kits were loaded full with plenty of good supplies; shampoo, conditioner, body wash, body lotion, and more!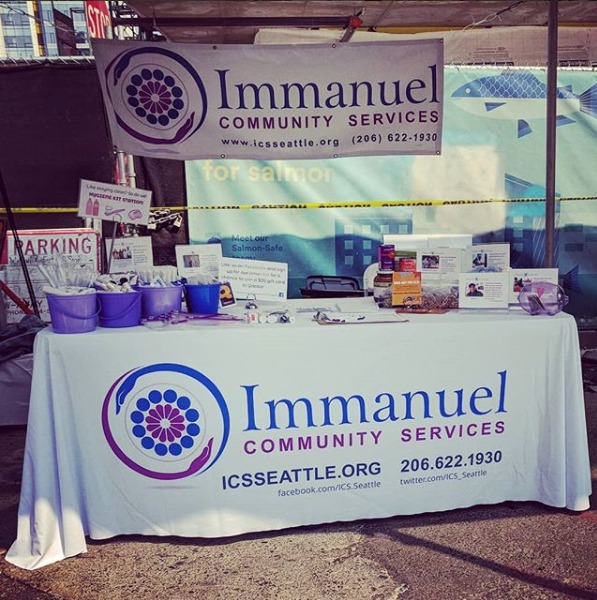 Thank you all for joining us at the 3rd annual Putt Putt Tournament!!!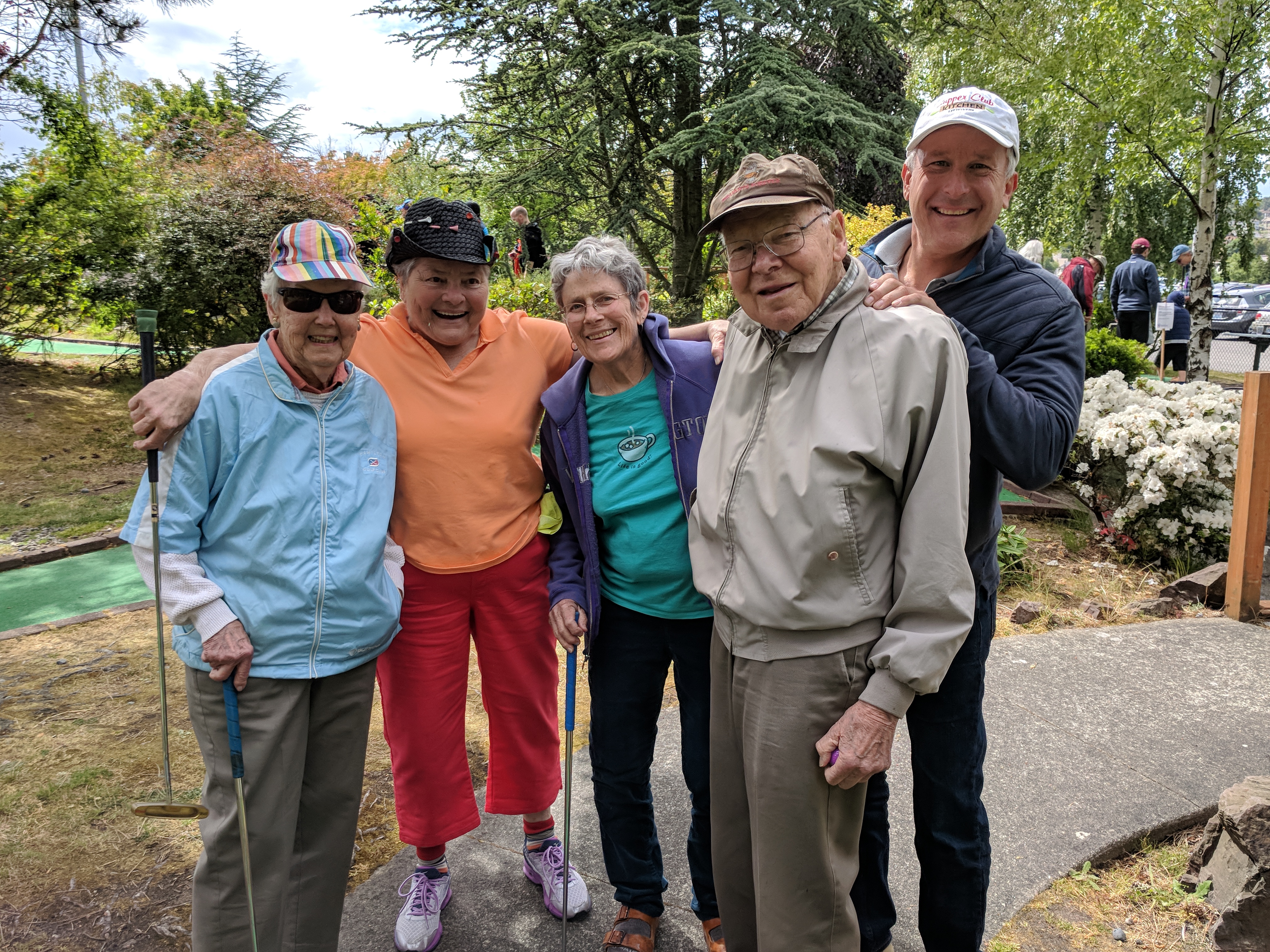 Thanks to your support, we raised $15,381!!
The rain was coming down heavy the night before the tournament, but luckily the weather cleared up just in time for us to have a beautiful day! Laughs were had, friendships were formed, and the community spirit was high. With the good weather and wonderful community spirit, Putt Putt was a tremendous success this year! We had 15 amazing teams join us this year – all sporting unique and goofy team names. Shout out to all of the teams that participated: Immanuel Community Services Putt Putt, No Ifs Ands or Putts, SLU Chamber Hole in 1 Club, We Only Play Complicated Games, Hillard's Heroes 71, Chitty Chitty Putt Putt, What, When you Buy a Hat Like This I Bet You Get a Free Bowl of Soup, Huh?, Jewell's Team, Supper Club Leftovers, The Hole in Ones, Mother Putter, The Doers, Pastor's Players, I Like Big Putts and Cannot Lie, and HJortman.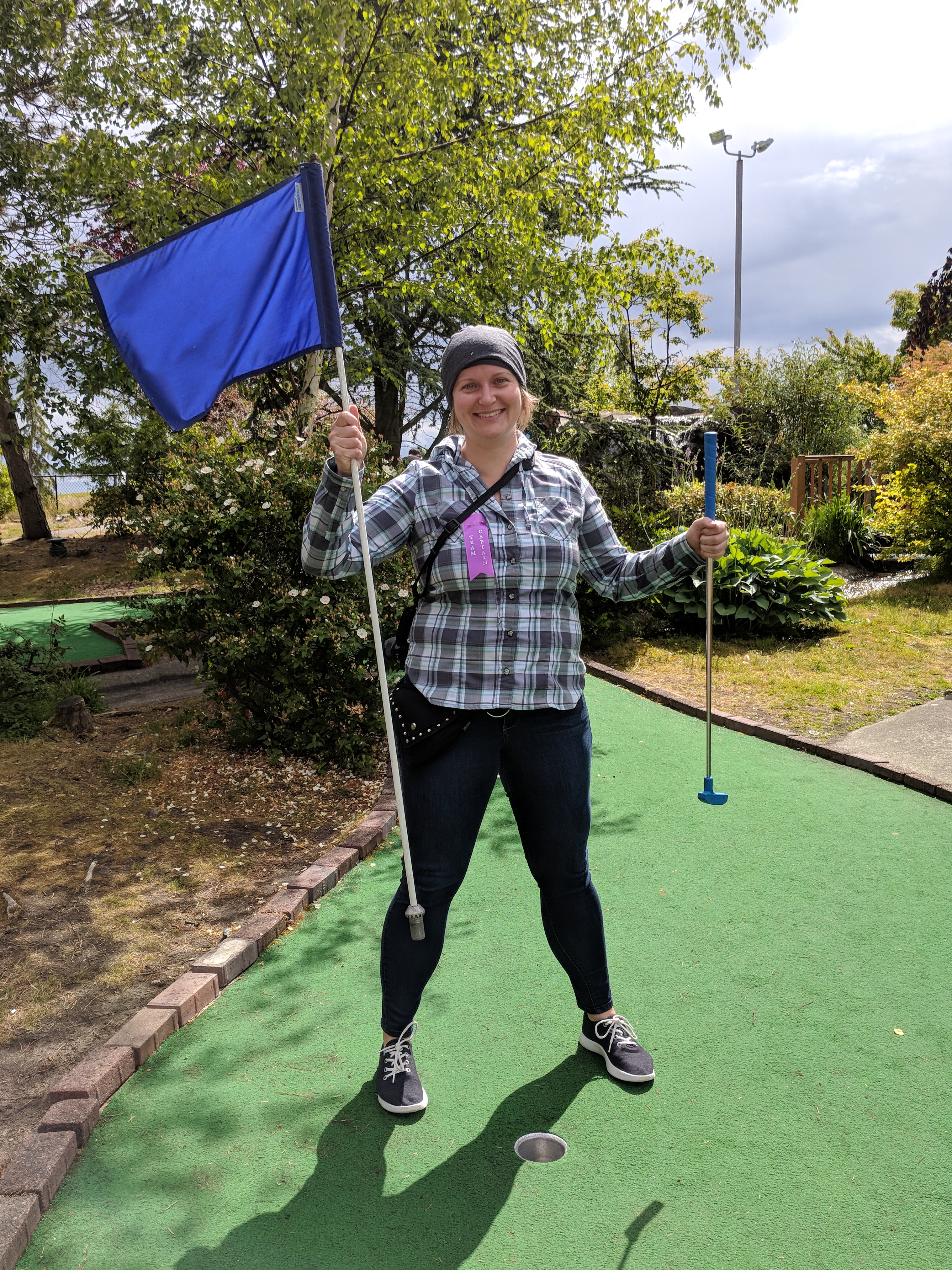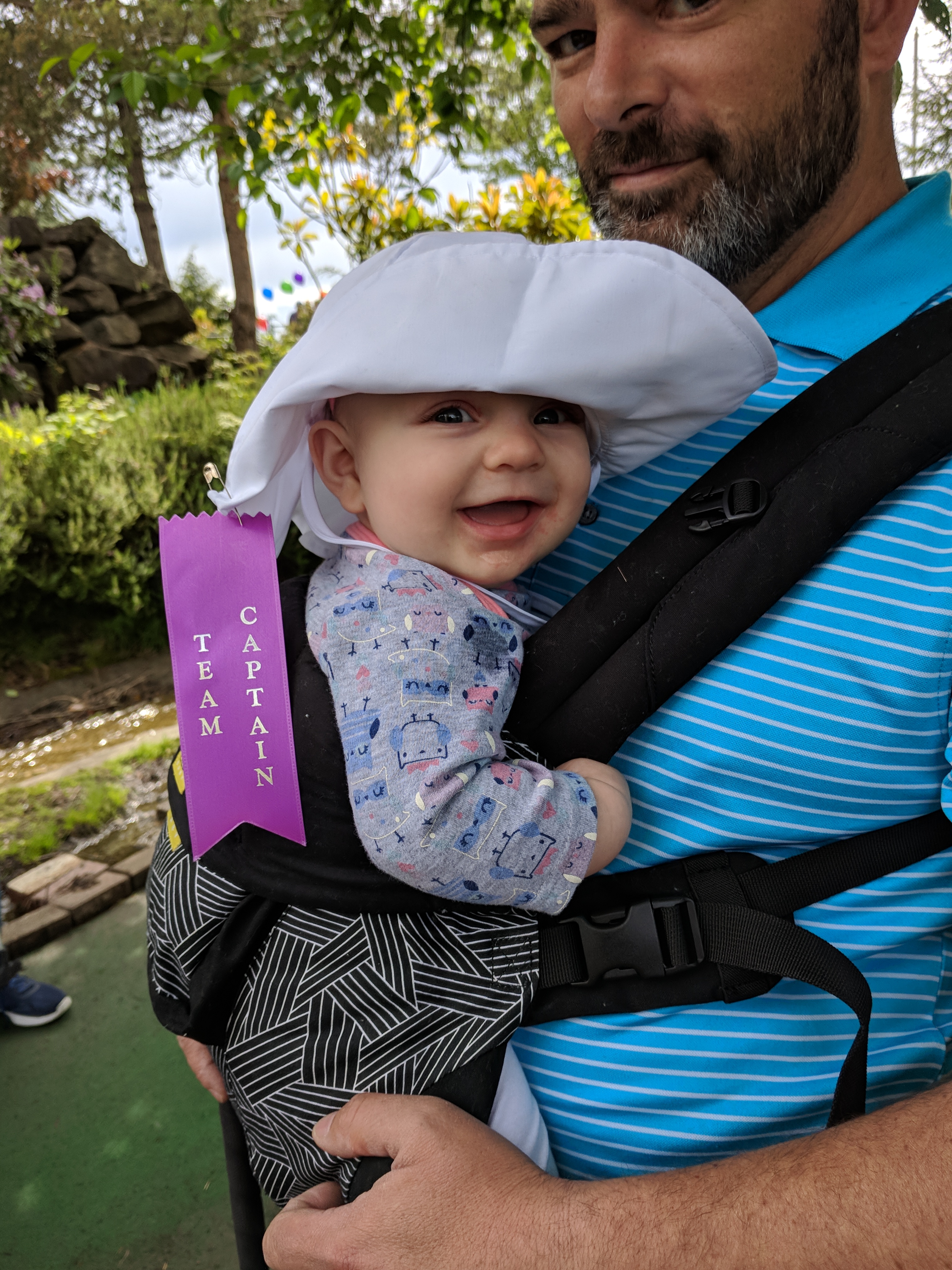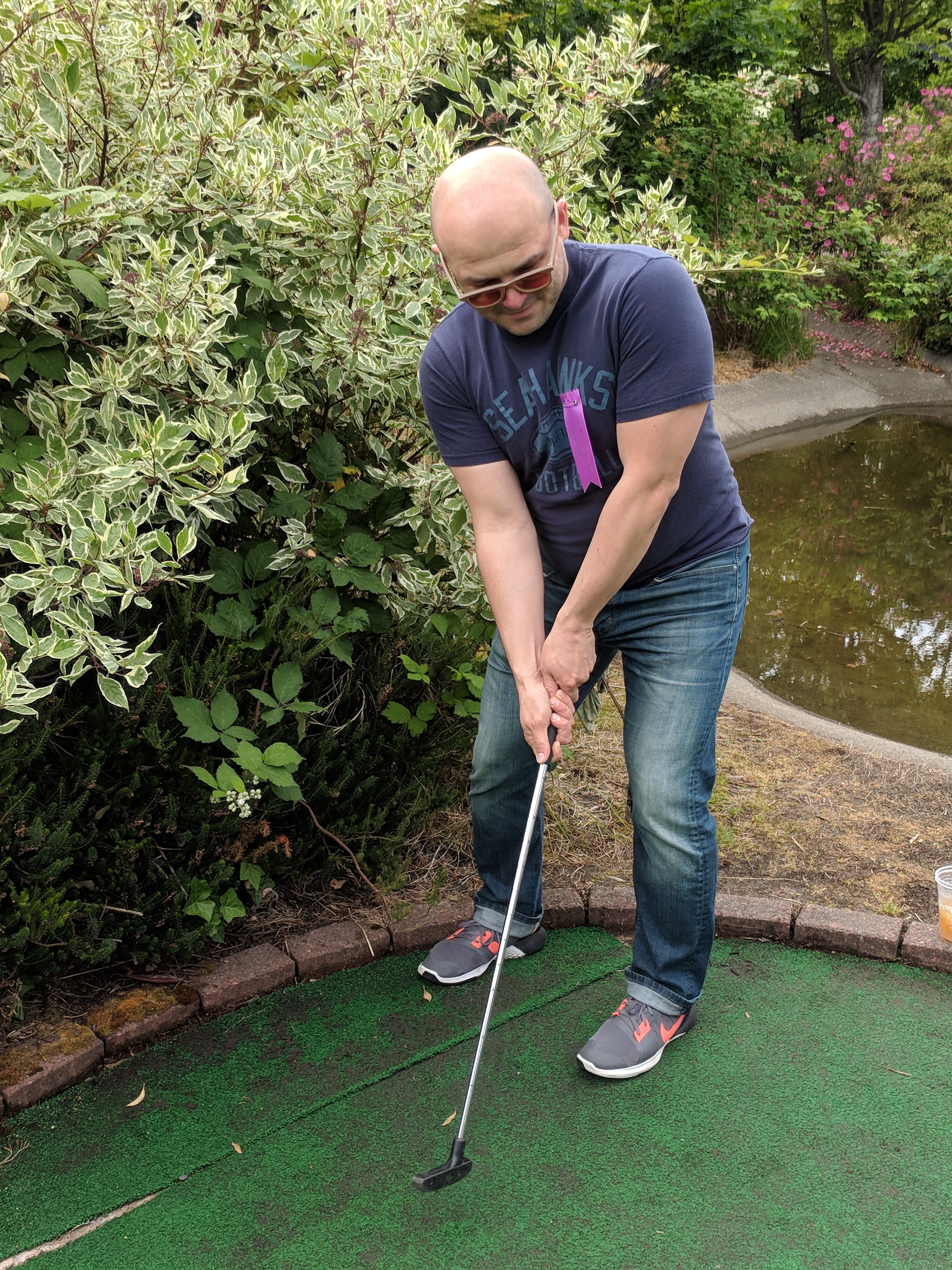 While the putt putt was all fun and games, it wouldn't be a tournament without winners!
Most Funds Raised: Friedhoff Putt Putt Team
Lowest Score: Mother Putters
Highest Score: Chitty Chitty Putt Putt
Team Spirit: No Ifs Ands or Putts!

Most Funds Raised: Cindy Jackson
Lowest Score: Ian Groff
Highest Score: Siri Quigley
Best Costume: Darth Vader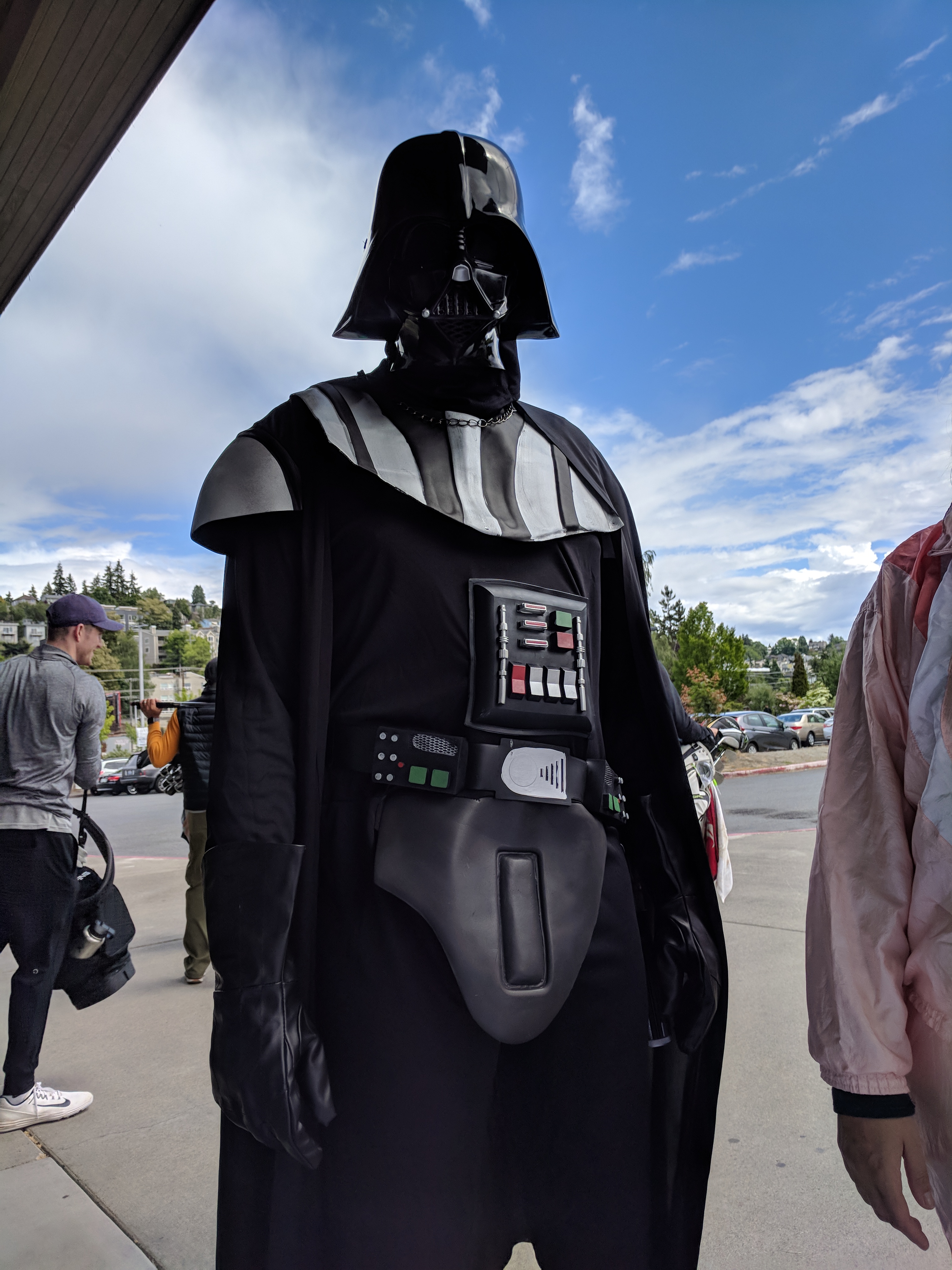 This event would not have been possible without our wonderful sponsors! Thank you for your contributions and dedication to ICS! At a time like this, the support we receive is necessary to continue ensuring that the homeless and the recovering can get the care and support they need to have safe, healthy lives.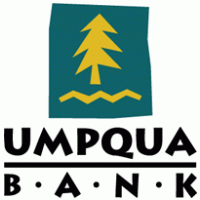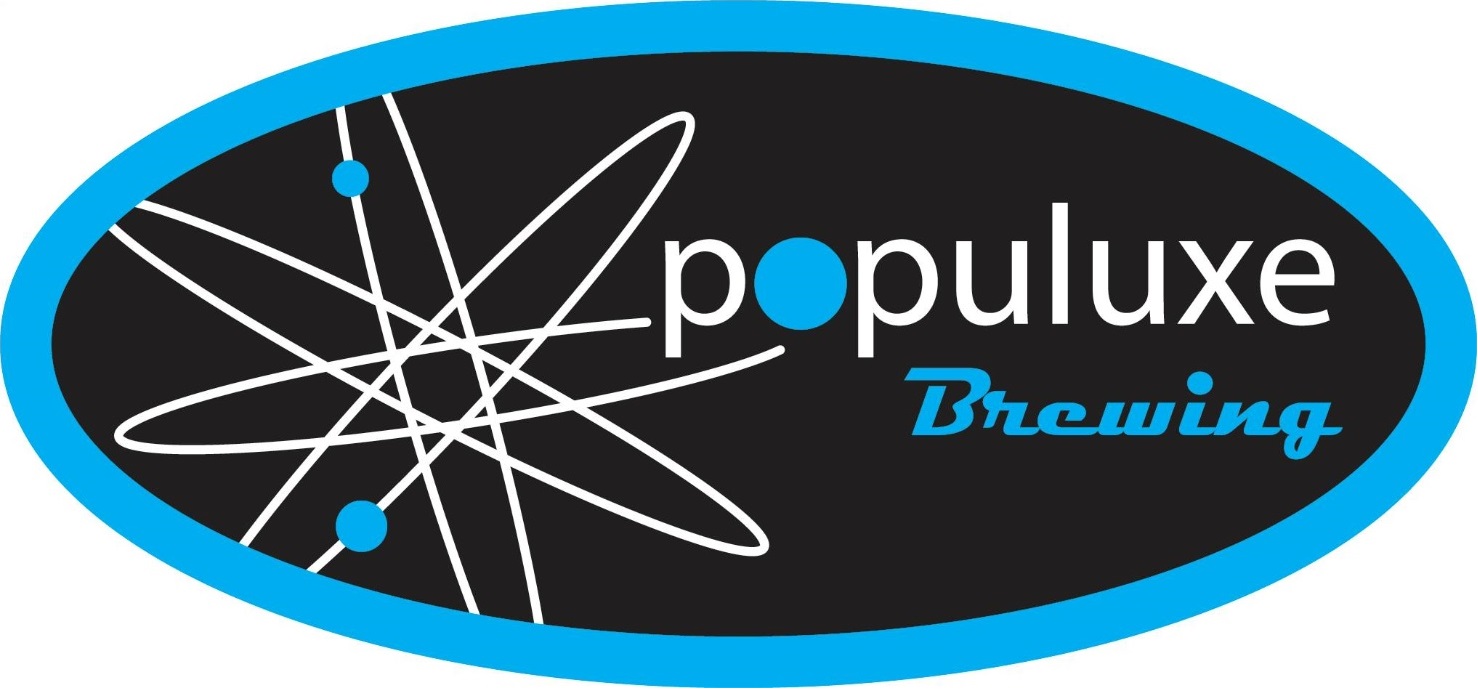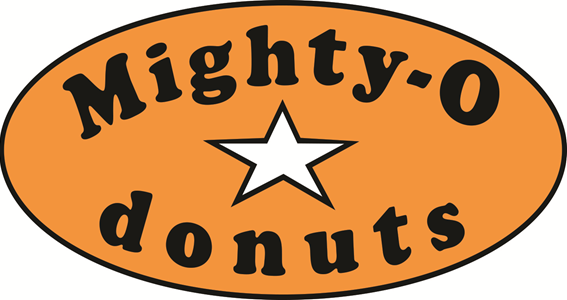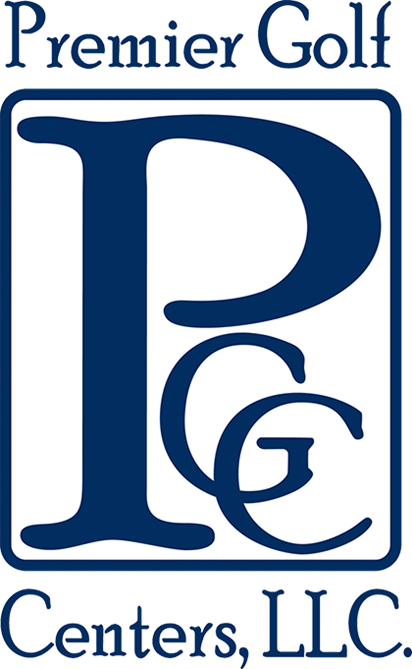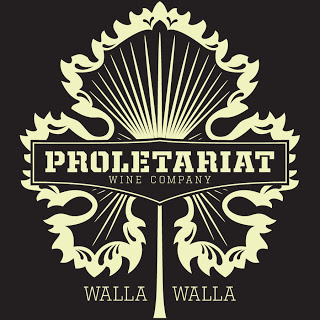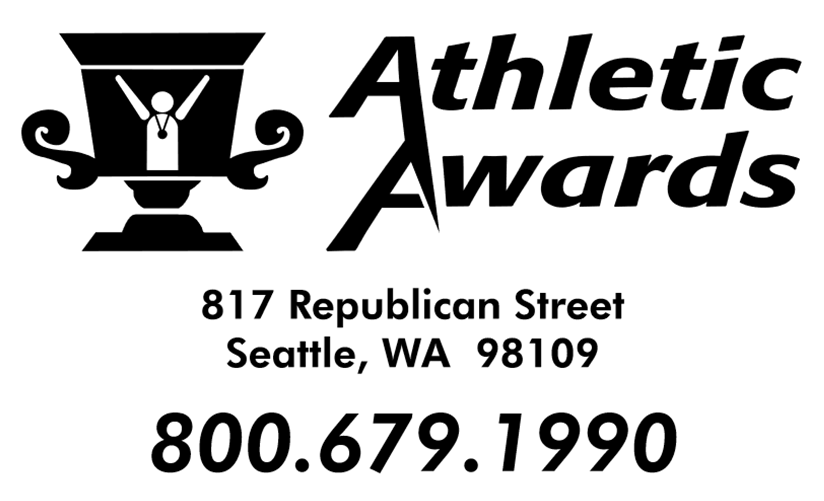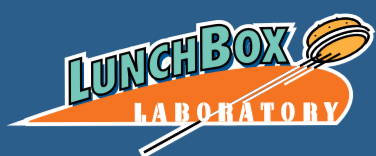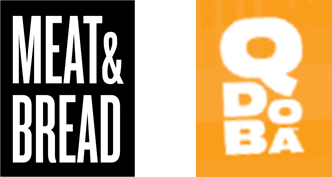 Thank you all for your generous support, your contributions help to make a difference in the South Lake Union community and beyond! If you missed this years tournament, don't worry – join us next year. We are already looking forward to next years Putt Putt Golf Tournament!!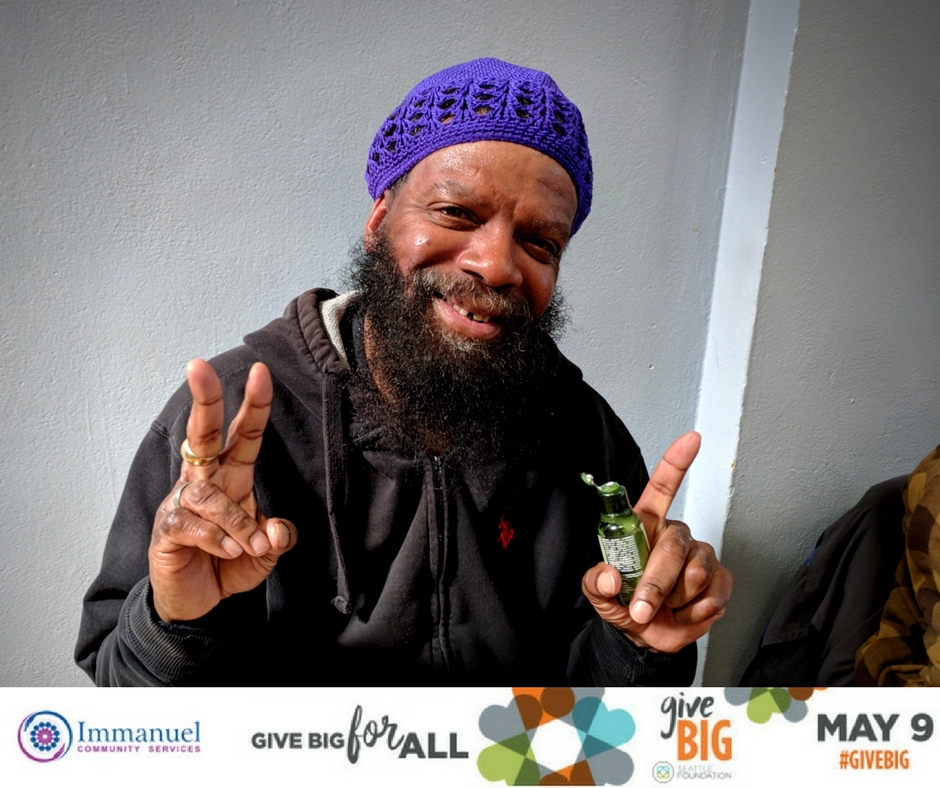 A heartfelt thank you to everyone who gave during 

GiveBIG

!!! Thanks to your generosity, we collected over $18,400 – an ICS GiveBIG record!!!
Your gift will help feed the hungry and offer shelter and basic services to our neighbors experiencing homelessness and recovery for those struggling with addiction.
Thank you for GivingBIG!!  Thank you for GivingHOPE!!!
Our programs are made possible by generous support from our partners: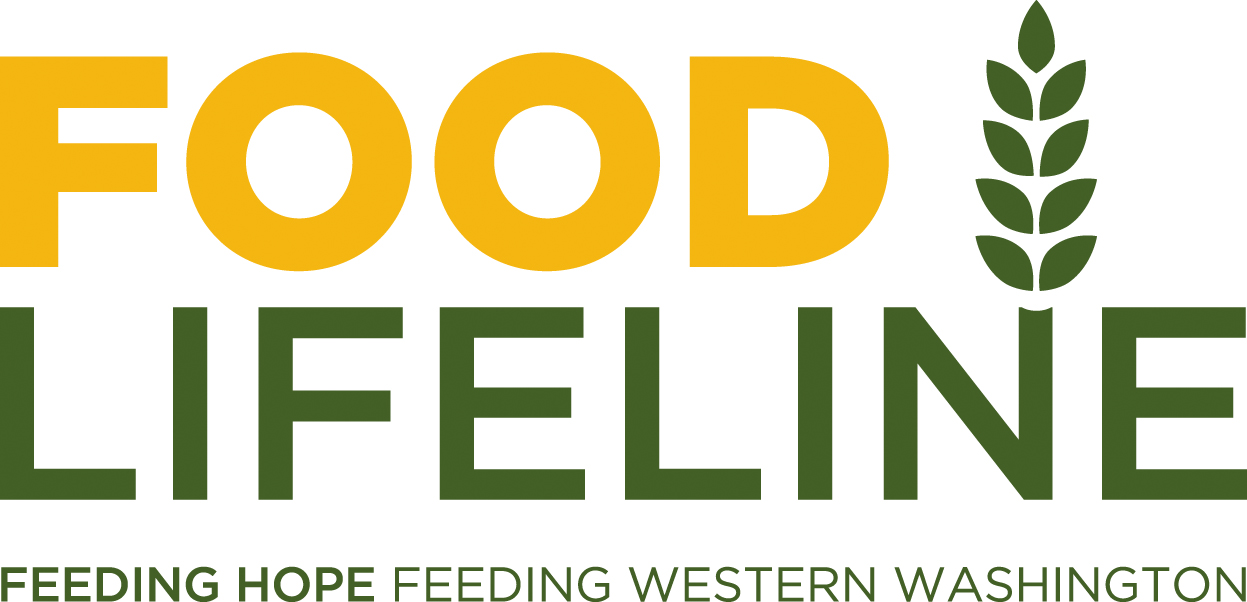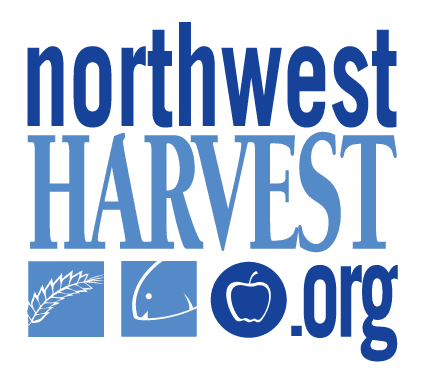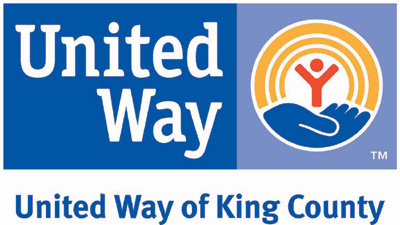 We are so proud to be the recipient of a Guidestar 2018 Bronze Seal of Transparency!