ICS Hygiene Center
Monday through Friday from 8am to 2pm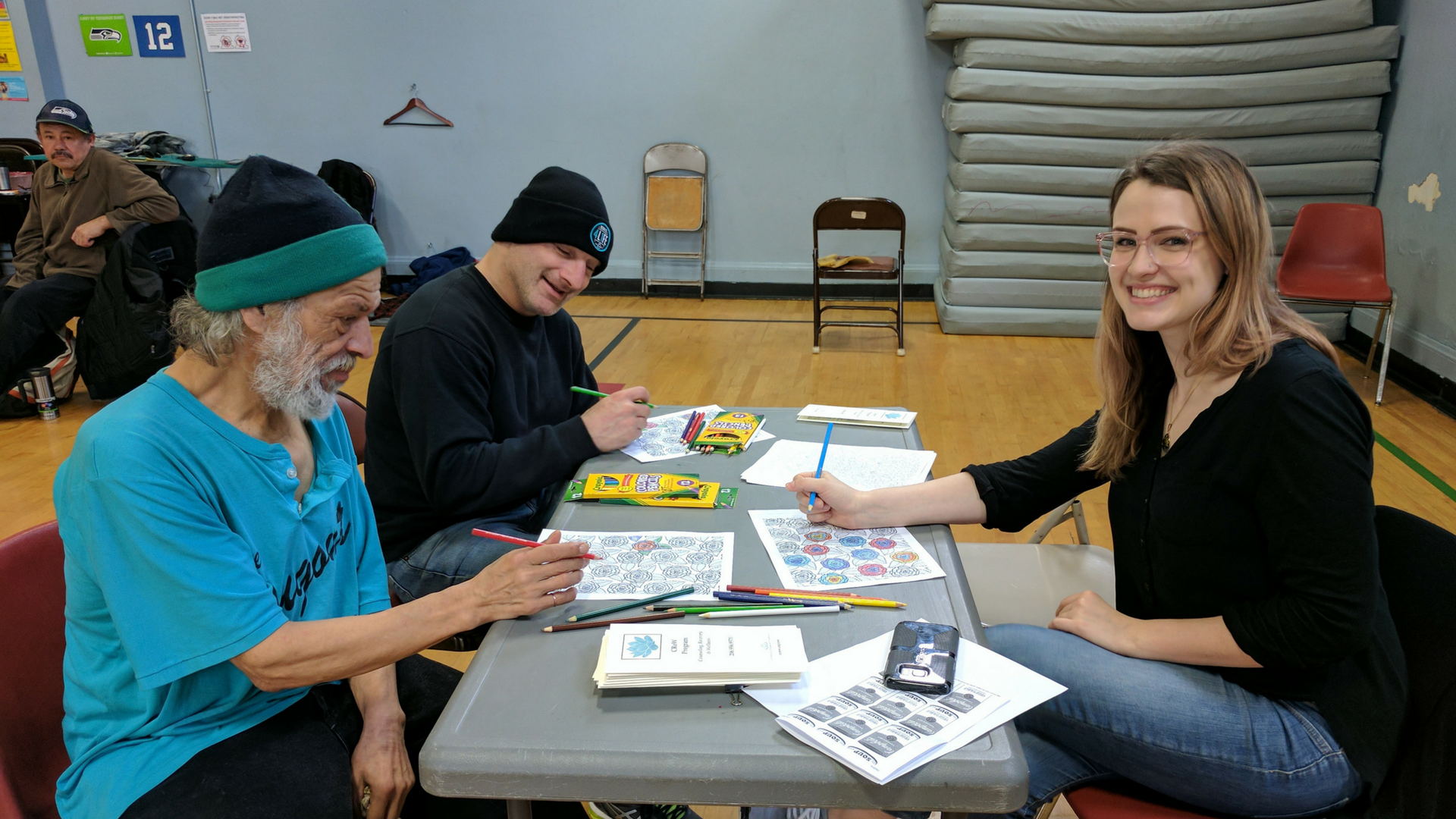 The ICS Hygiene Center provides adults experiencing homelessness a place to wash clothes, take a shower and spend a few hours in a warm, safe and dry place. The ICS Hygiene Center is open weekdays from 8:00 am to 2:00 pm, creating a welcoming environment to anyone who walks through our doors.
Each weekday morning our industrial washer, dryer, and hot water heater are put to use, washing clothes and offering showers for 40-60 people. Our Hygiene guests receive toiletries such as razors, shampoo, deodorant, toothbrushes and soap. They also can find case management and supportive services such as assistance with job applications, signing up for food stamps, housing applications, shelter referrals, getting connected with other resources, etc.
Thank you to our supporters for helping us to care for those in our community who are homeless!
Looking for ways to support us?
VOLUNTEER –
Welcome Desk at Front Door – Welcome Guests and assist them in signing-in.
Come spend time and offer companionship – play games, sit at an art table or assist the Program Coordinator handing out clothes or basic needs supplies.
If you are a medical professional, visit and provide your wisdom on wound care, foot care, blood pressure, etc.
HYGIENE SUPPLIES – We are always in need of hygiene items such as travel size bars of soap, travel size shampoo and conditioner, wash cloths, disposable razors, etc. If you would like to organize a supply drive, contact info@icsseattle.org for any specific needs we have at this time. You may also click here for more information on how to easily donate everyday items.
HYGIENE CENTER LUNCH – Do you own or work in a restaurant in Seattle? Or a hotel or corporate building that cooks meals on site? We are always looking for new meal partners to provide lunches for our Hygiene Center guests! Click here for more information or contact our Food Services Coordinator at foodbank@icsseattle.org.
Thank you to the businesses that provided food or treats for our Hygiene Center guests in 2020!
Champions Foundation
Ezell's Famous Chicken
FareStart
Google
Halal Guys
Holy Trinity Lutheran Church
Immanuel Lutheran Church
Kati Vegan Thai
Lassi & Spice
Motif
Operation Sack Lunch
The Juicy Café
Union Church
Yellow Dot Café
Special thanks to our current and recurring meal partners…