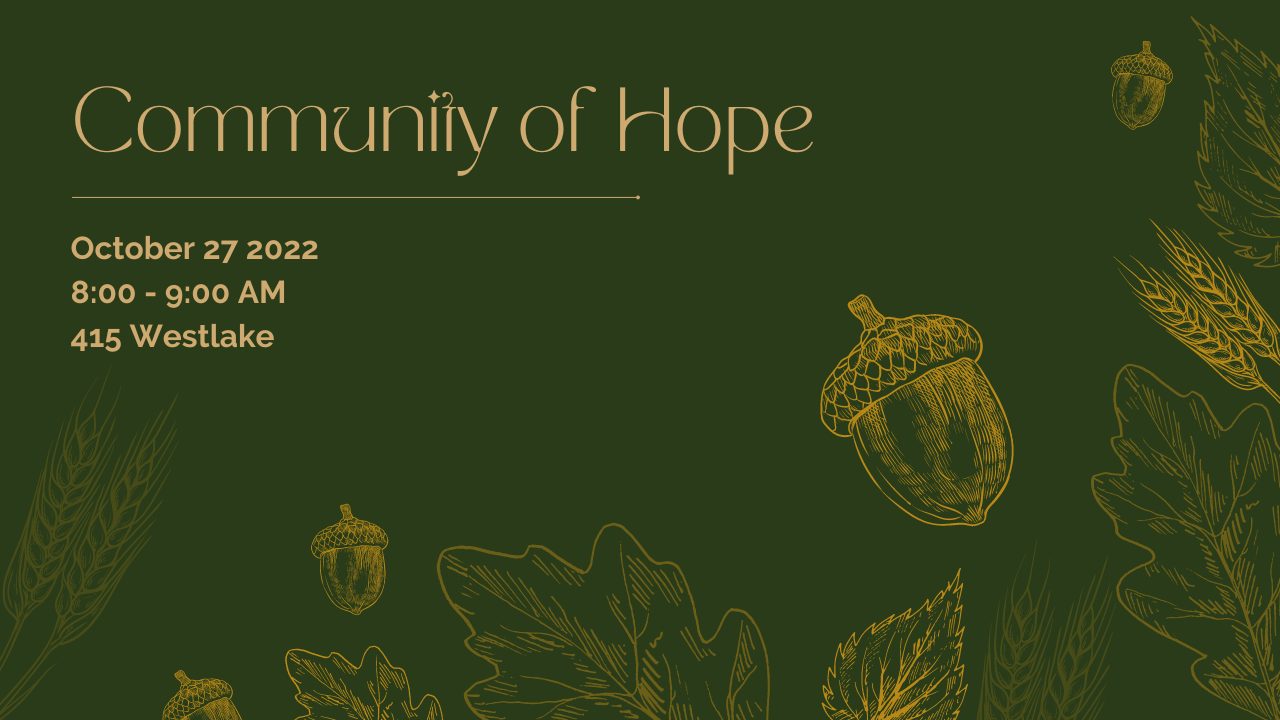 Join us for our 2022 Community of Hope Celebration!
You will to meet some of the people we serve, hear their stories and find out how you can make a difference in the lives of our neighbors experiencing hunger and homelessness.
You can join this year's celebration in person or online!
If you are unable to attend the event live, you can still be part of our Community of Hope! If you give a gift, you will receive an email with the link to watch after the event is over.
Community of Hope goes live in: