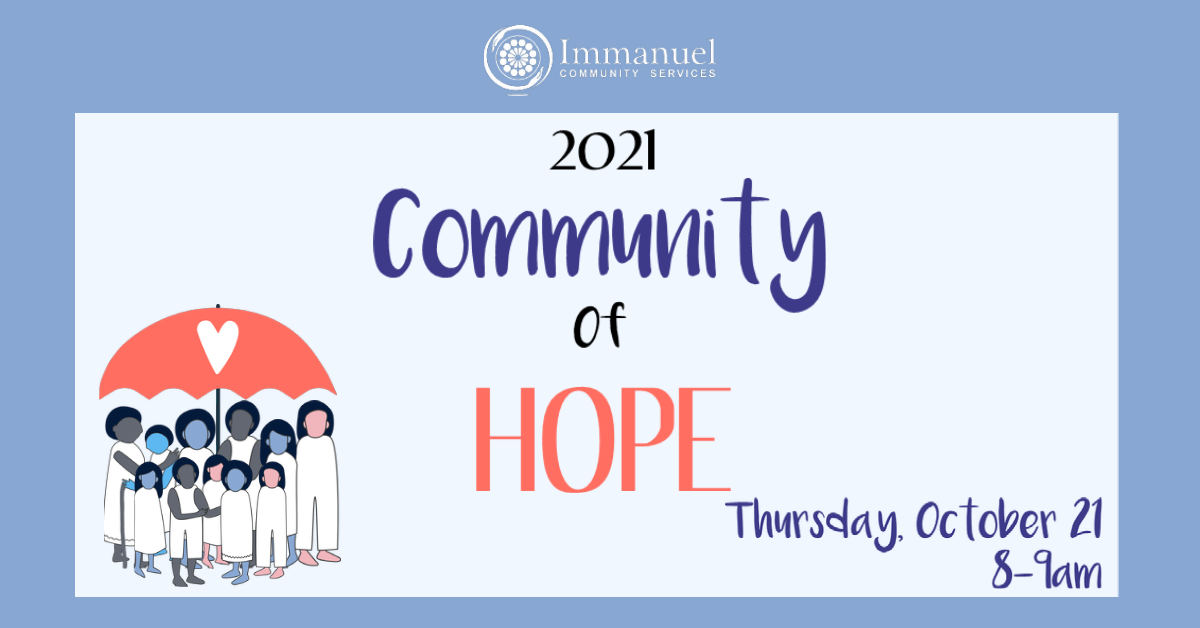 Join us for our 2021 Community of Hope Celebration!
You will to meet some of the people we serve, hear their stories and find out how you can make a difference in the lives of our neighbors experiencing hunger and homelessness.
This year's celebration is virtual and you can join us from the comfort of your own home! This also means space is unlimited, so please invite a friend or two that may be interested in learning more about ICS and how to get involved in the community.
Click here to join the celebration at the time of the event!
If you are unable to attend the event live, you can still be part of our Community of Hope! If you give a gift, you will receive an email with the link to watch after the event is over.
Community of Hope goes live in: