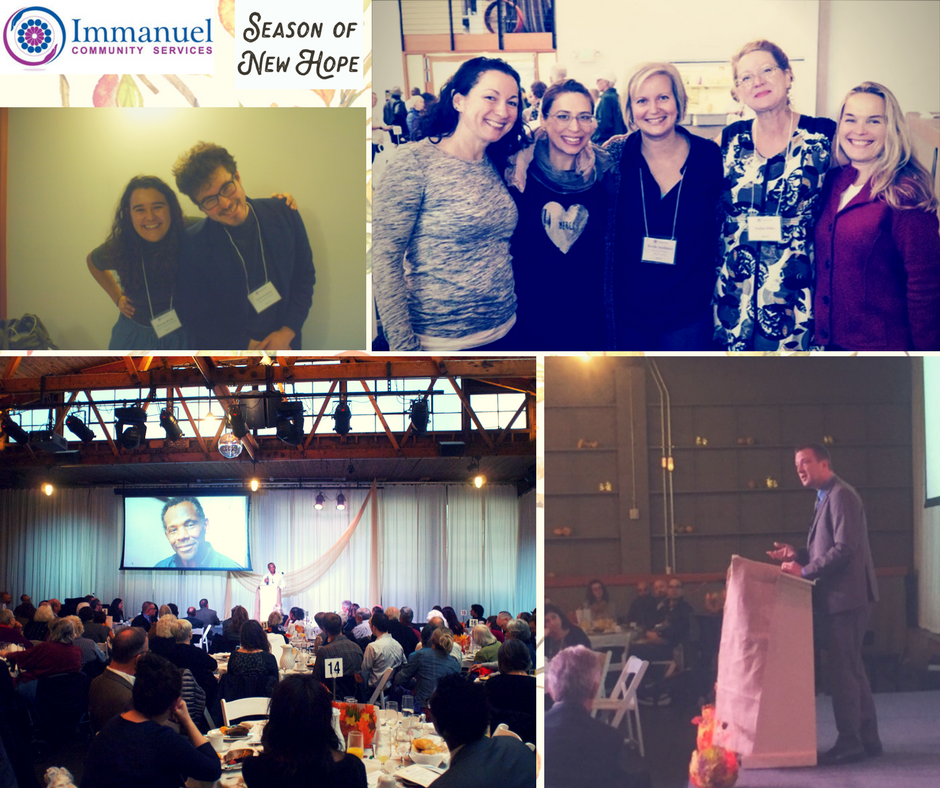 A huge thank you to everyone who was a part of our 8th Annual ICS Fall Benefit Breakfast! The celebration was a tremendous success and we felt blessed to share with you all what makes ICS' Programs truly unique. Thanks to your support, we raised over $52,000!
In particular, a huge thank you to Joe McDermott, our Keynote Speaker, for gracing us with his words of wisdom in the midst of this current homeless crisis. He also weighed in on the theme of this year's Breakfast, "A Season of New Hope." While acknowledging the seriousness of the homeless crisis, Joe remains "optimistic that we will find a time when people in need will be housed, [a time when] they will have access to healthy and nutritious food" as well as a fundamental sense of "safety and security."  Immanuel Community Services, as Joe put it in his talk, plays "a key part" in the work being done for those who are without home or shelter.  In the face of this crisis, we pride ourselves on our ability to bring hope and optimism to those who need it most.
Thank you being part of this important work.
If you didn't get a chance to donate at the Breakfast, it's not too late!