Step 1: Click here to start a fundraiser.
Step 2: Click the blue "Raise Money" bar and when a window pops up, click the box that says "Get Started".
Another window will open and then choose "Nonprofit" from the three options.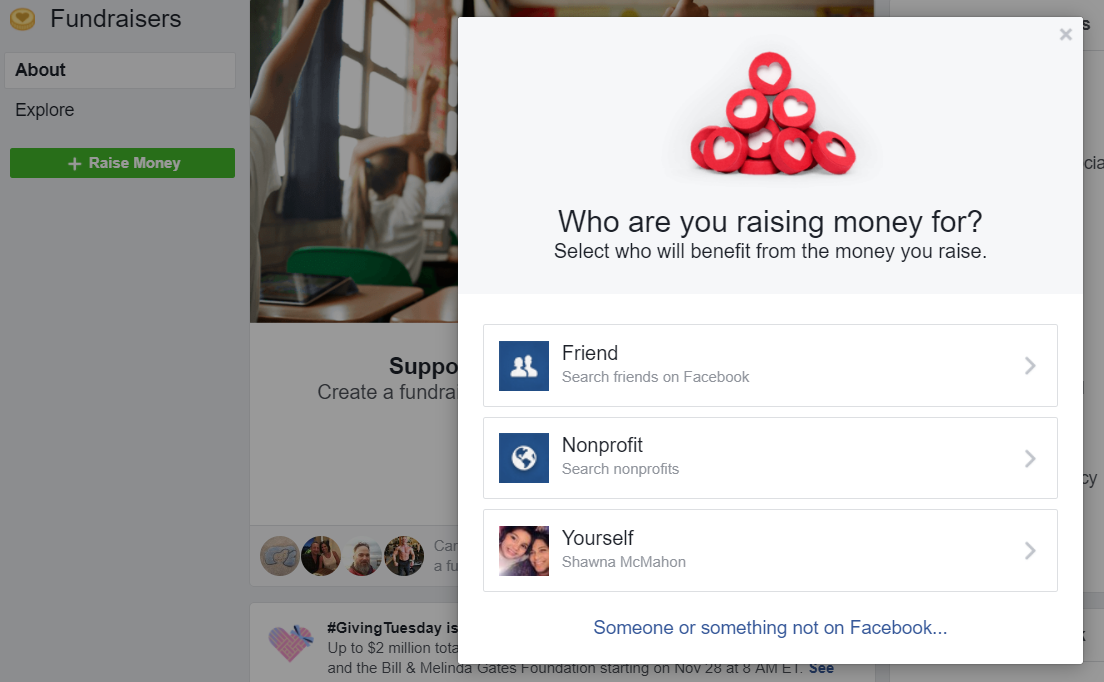 Step 3: Search for Immanuel Community Services.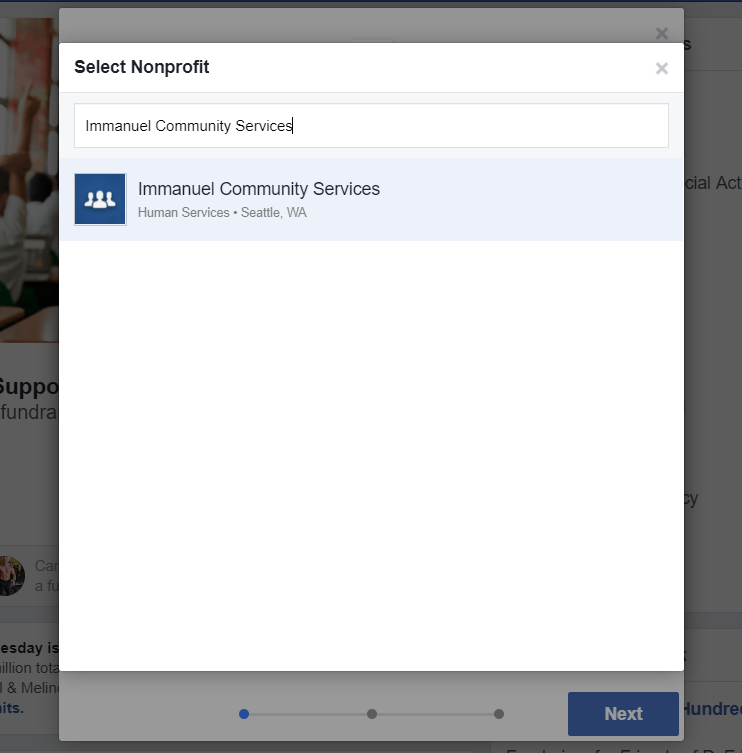 Step 4: Once you have chosen ICS, you will be able to enter your information.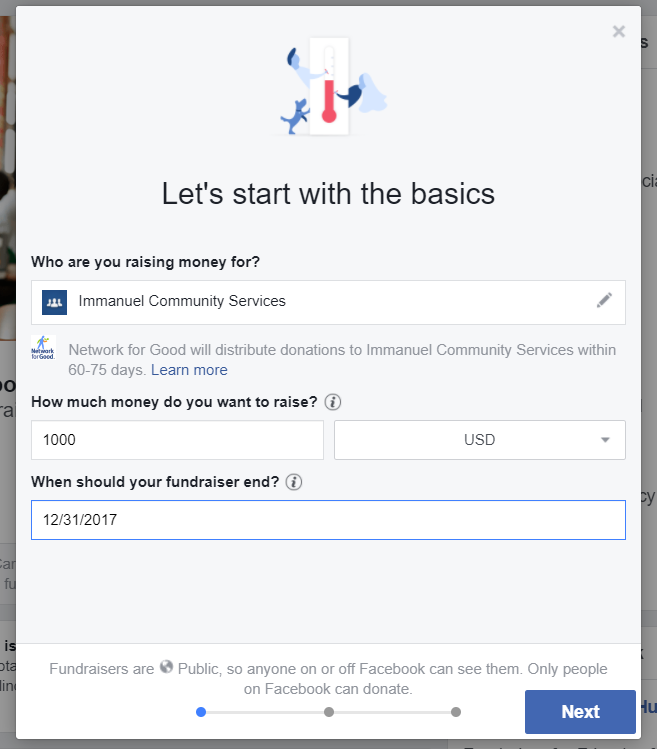 Step 5: Customize your fundraiser!
We'd love for you to add personality to your text and description. Here are the details we want to make sure you include:
Please use this format for the Fundraising Title: Help [your first name] raise $1k to fight homelessness and hunger!
Enter December 31, 2017 as the end date for your fundraiser.
Your goal amount is $1,000.
Thank you for your help and support!